Cost of living: Scottish retail sales are up, but the countdown to Christmas is essential for survival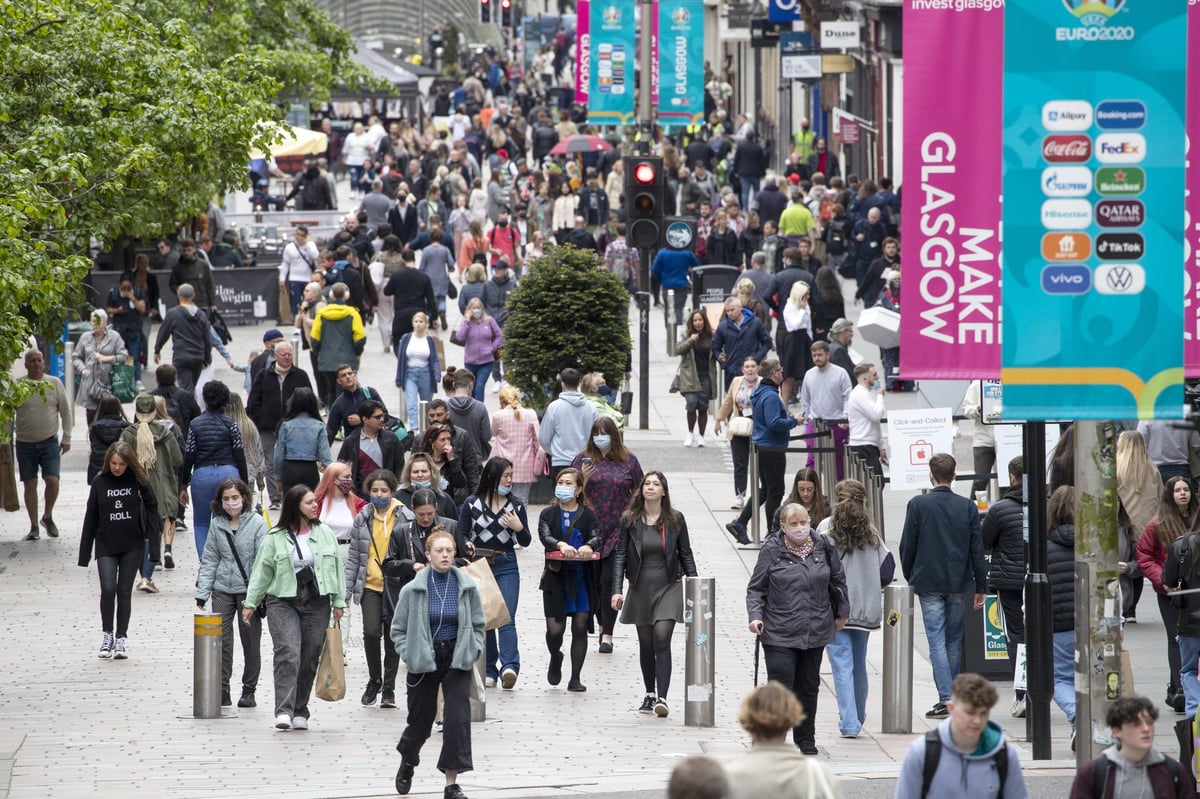 Cost of living: Scottish retail sales are up, but the countdown to Christmas is essential for survival
Publishing its latest sales monitor, the Scottish Retail Consortium (SRC) said total sales north of the border rose 6.2% in August, compared to the same month last year. However, adjusted for the effects of spiraling inflation, the year-on-year change was only 1.1%.
Total food sales increased 10.3% year-over-year, although total non-food sales growth was only 2.8%. Adjusted for the estimated effect of online sales, the total non-food gain was just 0.1%, well below the three-month average rate.
David Lonsdale, director of the SRC, said: "The value of retail sales in Scotland rose slightly in August, even after adjusting for in-store prices to hit a record high. Growth was seen in both food and more discretionary non-food categories, although the latter slowed somewhat.
Shoppers stroll through central Glasgow. Photo: Jane Barlow/PA
"Demand for apparel and footwear, particularly for back-to-school ranges, was weaker than expected, although sales of warmer apparel, including knitwear, increased. furnishings have cooled.
Paul Martin, partner and head of UK retail at KPMG, which helps produce the monthly sales monitor, said: 'A hot Scottish summer combined with rising prices resulted in August sales growth 6% over one year, but when inflation is taken into account, the cost of living crisis is clearly starting to have a real impact on spending.
"Households across the country will carefully review budgets over the coming months to account for rising energy costs and double-digit inflation. With Christmas just three paydays away, it's likely the brakes will be firmly on non-essential spending for most people.
He added: "Many retailers will be preparing for consumers to tighten their belts at a time when their own margins are under pressure due to rising costs. Supporting customers during these challenging times will be paramount to the health of the industry as we navigate the rest of this year. »
Read more
Read more
Cost of living: Scottish traders face 'harsh winter' as inflation wanes…