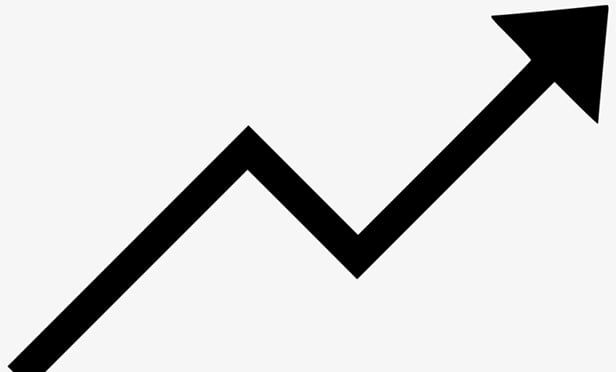 Macerich sees retail sales higher than pre-Covid levels
After spending nearly two full years battling the impact of COVID, The Macerich Co.'s third quarter numbers were "remarkable" thanks to demand from retailers. That's according to CEO Tom O'Hern, during the REIT's third quarter earnings call. O'Hern noted that buyers have come back with a vengeance as American consumers continue to shop for purpose.
"We are seeing a higher capture rate than before COVID," he said, adding that sales are exceeding pre-COVID levels with double-digit gains in the last two quarters compared to 2019. And that momentum, he said, continues into the fourth quarter. "Demand from retailers is at a level we haven't seen since 2015."
He also expects traffic to continue to increase. "The current level is above 95% of 2019 traffic levels," he said. Here are some of the highlights of the second quarter: On a sequential quarterly basis, the REIT recorded occupancy gains of 90 basis points, on top of the gain of 90 basis points it recorded in the second quarter. At the end of the quarter, the occupancy rate was 90.3%.
"We have a long way to go, but we are making great progress," said O'Hern. "We have seen strong rental volumes for the quarter and year to date, both above 2019 levels."
Since the start of the year, the REIT has signed leases for over 3 million square feet of space, which compares very favorably to the full year 2019 level of 3.3 million square feet and the level of the year 2015 of 3.4 million square feet, he said. Once the REIT includes the fourth quarter, its rental volumes for the full year of 2021 will exceed not only 2019, but also the previous high of 2015.
He also explained that the company saw 21% NOI growth at the same center in the quarter and expects the fourth quarter to continue with the double-digit growth it has seen over the past two years. last quarters. "We're obviously optimistic for the fourth quarter as we raised the median range of FFOs to $ 1.96, a 3% increase on top of the forecast increase from last quarter. The depth and breadth of leasing demand makes us very optimistic about the future. "