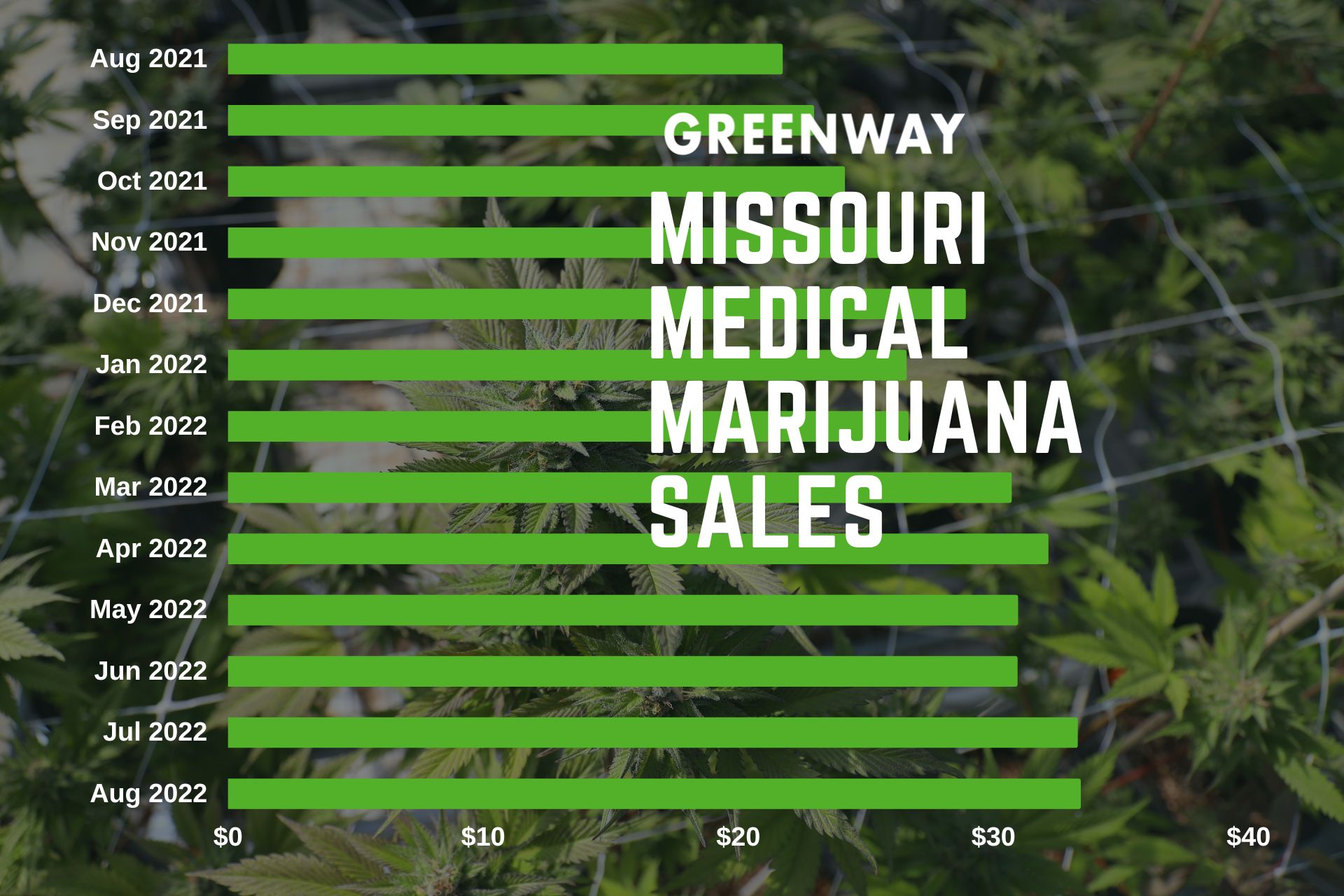 Marijuana sales in Missouri continue their growth trend — Greenway Magazine
Missouri surpassed $30 million in sales for the sixth straight month in August
Sales of medical marijuana in Missouri rose again in August after a record July.
Marijuana retail sales rose 7% in July. Sales data recently released by DHSS shows August sales peaking slightly above July growth.
August sales increased 0.36% from the previous month, setting a new retail sales record for the Missouri marijuana industry with $33.42 million in revenue for the month.
The program's cumulative sales are $459.81 million since the first retail sale in October 2020.
For six months, retail marijuana sales in Missouri consistently topped the $30 million mark.
Through August, Missouri recorded $244.73 million in sales, sales for calendar year 2021 only totaled $209.75 million.
Missouri now boasts 197,690 active patients, and medical marijuana sales in the state are expected to exceed $360 million in annual sales for 2022.
In November, Missouri residents will be tasked with determining the fate of adult marijuana use in the state. Approving Amendment 3 would change the landscape of the marijuana industry in the state, with sales expected to double those of the medical program.
Adult use is currently heavily polled, with Missouri voters responding in favor of marijuana legalization at a ratio of just under two to one.