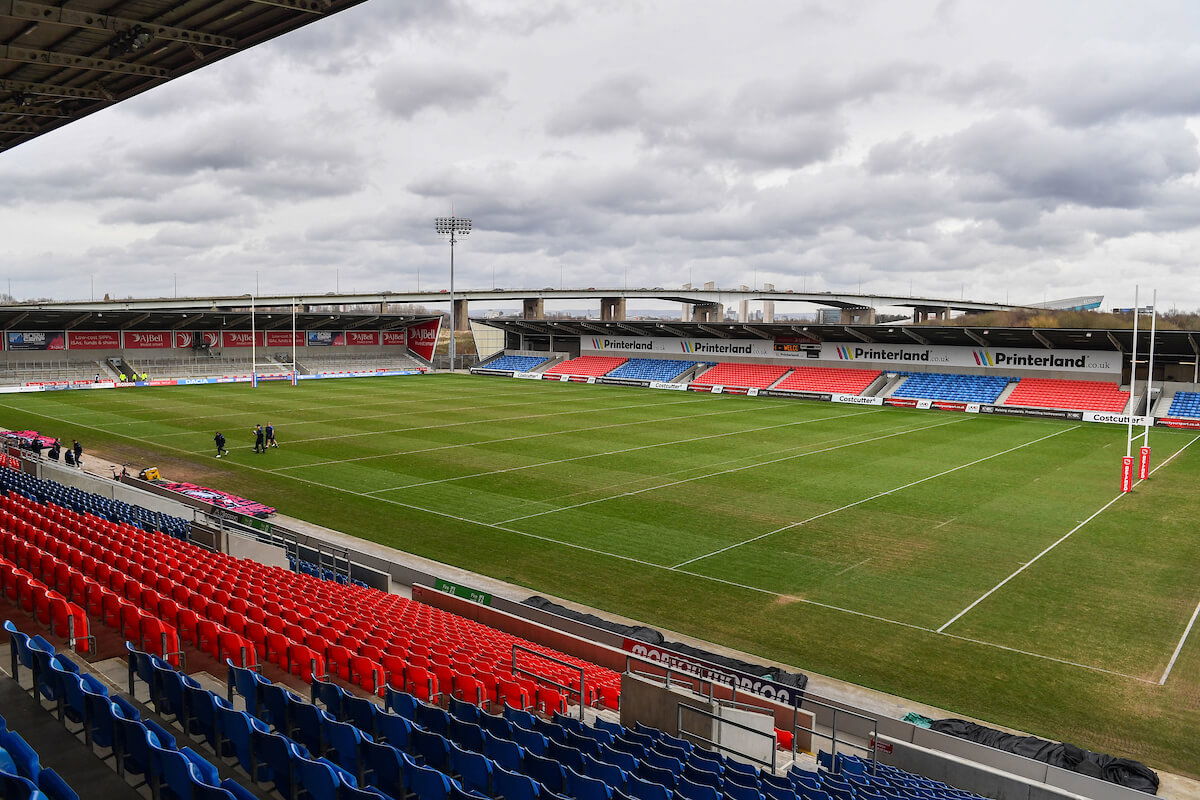 Salford announces surprising international partnership
One thing that every rugby league fan in this country seems to be clamoring for is expansion into the international arena.
People often argue that the rugby league is too centralized in England – especially the north – and Australia – especially Sydney – and that needs to change for the betterment of the game.
Well, no one can accuse Salford of not doing his fair share in the name of expansion. The Red Devils, who themselves face uncertain times with no head coach yet appointed for 2022 and a stable home ground going forward, today announced an exciting new partnership with the Rugby League Federation Ghana.
The aim of this new partnership is to support the development of sport – both players and coaches – in Ghana by offering development programs. During this time, he will offer marketing support and promotion of the game in the country.
At the heart of the initiative will be the Salford Red Devils Ghana National Rugby League Development Center where lessons will take place all funded by the club.
In mid-2022, three Salford-funded development coaches will come to Salford to experience an elite rugby league environment before Salford staff travel to Ghana later in 2022 to facilitate sessions and support development. .
Salford will also be watching developing players in the programs with opportunities for up-and-coming players to join the club's player course program.
Ghana national team coach Andy Gilvary spoke enthusiastically about the partnership when asked by the club's official website, "The importance of this partnership has come at exactly the right time for Ghana. With more players, volunteers, clubs and supporters than ever before, Salford will be able to lead the next generation of rugby league enthusiasts in the country.
"The hope is that we will see Ghanaian players representing Salford in the Super League at some point in the future, as well as the club's identity integrated across the country. Ghana remain determined to be number one in the league. rugby in Africa and we know Salford will help us get there.
Meanwhile, Salford CEO Paul King shared his enthusiasm: "Ghana has a tremendous history of producing world-class athletes in many sporting arenas, the opportunity to tap into this incredible talent pool while introducing the Salford brand to over 30 million people. new pairs of eyes is extremely exciting. We are dedicating time, energy and resources to this partnership to ensure its success over an extended period of time and are delighted to lead the way with the first such arrangement on the African continent.